SNNC will grow into the most competitive
global leader in the ferronickel manufacture
technology sector through selection and concentration.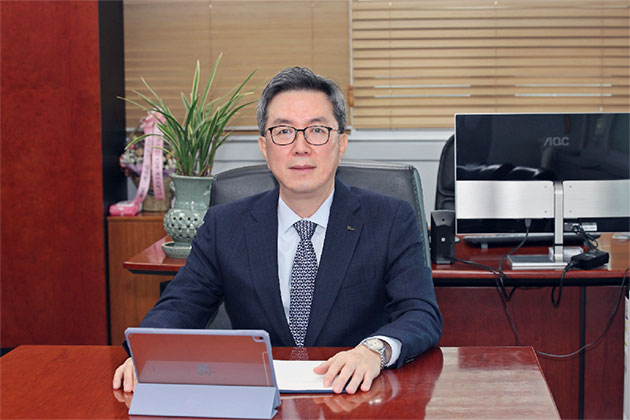 Since 2006 when it was born as the Korea's first ferronickel specialist, SNNC has achieved continuous growth and development. However, as the global economy continues to experience low growth, excess supply caused by new operation on the part of competitors and increased production costs caused by rising raw material prices, oil prices and electricity costs are expected to undermine the management environment. However, every crisis presents an opportunity.
I believe that crises facing us will eventually strengthen us and provide us with a steppingstone for future success. SNNC will overcome difficulties wisely and make a leap forward on the back of accumulated experiences and know-how in order to achieve continuous growth.
The company is about to enter the second stage of development. As the value of ore is increased through smelting, SNNC will emerge as a global leader in the nickel market with unstoppable challenge, practical enthusiasm and limitless potential hidden within us.
SNNC will be reborn as the world's most competitive business by developing unique technologies through continuous innovation, and newly initiated projects in the second stage of development are expected to help grow into the world's most competitive global leader equipped with the world's best ferronickel manufacture technology by maximizing synergy effects on the strength of a growth engine of POSCO stainless business for the future.
The company will build up trust based on ethical management and contribute to facilitating green growth on the back of environmental management while fulfilling corporate responsibilities by giving back to the society as a corporate citizen.
I hope that you will develop interest in SNNC so that the company can realize a strong yet small company through open communication, continuous innovation and optimism emerging as the world's best ferronickel producer where all employees and business can grow together in the pleasant, safe and happy environment.
Thank you!
CEO Eun-seok, Lee